What is Invisalign?
Invisalign is an almost invisible orthodontic treatment that uses a highly innovative approach to fix crowded and misaligned teeth. Invisalign uses a series of custom made removable clear aligners created specifically for your you and your needs. Invisalign sits over your teeth to gradually moves them to the ideal position and most people will not even notice you are wearing them. This allows for a very effective and discrete treatment that will allow you to keep your lifestyle with a happy, healthy smile.
How does Invisalign work?
Once you and our trained dentists have agreed that Invisalign treatment is right for you, we will take any necessary photos, x-rays as well as any impressions or scans required. These records will be used to create a 3D treatment plan, and this will be used to create your custom made Invisalign aligners. Your custom aligners will be produced and then you will receive a series of aligners and each aligner will be replaced approximately every two weeks until your treatment is completed.
Advantages of Invisalign
Invisalign is the worlds most advanced clear aligner and is a very discrete removable alternative to braces. Invisalign can help correct teeth that crooked, crowded or unevenly spaced.
Invisalign is virtually invisible
Invisalign is more comfortable
Easier to maintain oral health
Fewer dental visits than traditional orthodontics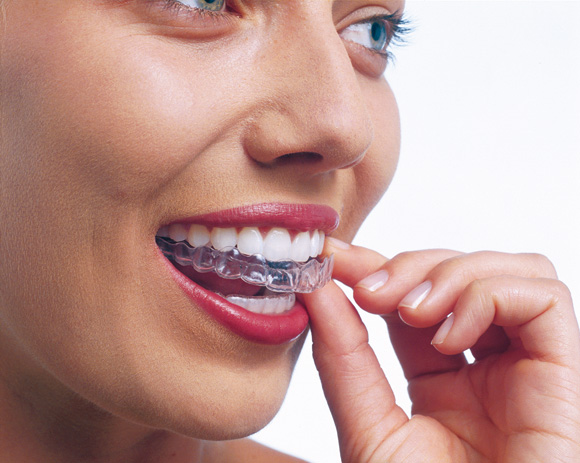 Is Invisalign the right treatment for me?
Invisalign treatment can be a great solution for both teens and adults to correct teeth and improve their smile. Invisalign's virtually invisible design also means for people feeling self-conscious about their smile don't have to worry about braces. If you would like to find out more information regarding Invisalign or think that it might be a solution for you, please contact our friendly dental team today!