What is My Smile Plan?
My Smile Plan is a payment plan that offers interest free dental through an approved producer network of dentists and practices. My Smile Plans means you can have the dental treatment you need when you need it with no interest… EVER. My Smile Plan breaks up the cost of your dental treatment into fortnightly credit card payments over 3, 9 or 15 months depending on the value and cost of your treatment.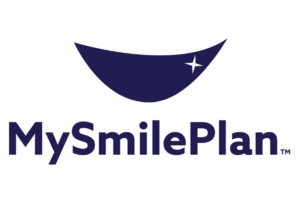 Why Choose My Smile Plan?
Benefits
0% interest – No interest EVER
Treatment plans up to $9,000
Manageable fortnightly payments
Simple application process at the practice
Low establishment fee
Quick & Simple Application
Following a consult with your dentist and acceptance of the treatment plan, the MySmilePlan application process is easy and immediate.
What you need to apply
Photo ID (Licence or Passport)
Credit Card
Contact Details
With this information, your dental practice will enter your details and perform a quick, 2 minute credit check. It's not income tested so no pay slips are required.
Redraw Facility
As MySmilePlan is a revolving credit facility so you can draw down available credit for subsequent treatment costs, with no re-draw fees.
Just like a credit card, you can re-borrow whatever you've paid off, up to 80% of the original loan. For example, if you've taken out MySmilePlan for a $5,000 treatment and have already paid off $3,000, you can then re-draw an additional $2,000 for any additional treatment if required.
Want to find out more?
For more information please feel free to visit My Smile Plans Website or alternatively, please feel free to call us or send us an email and our friendly team will be able to assist you with your enquiry.