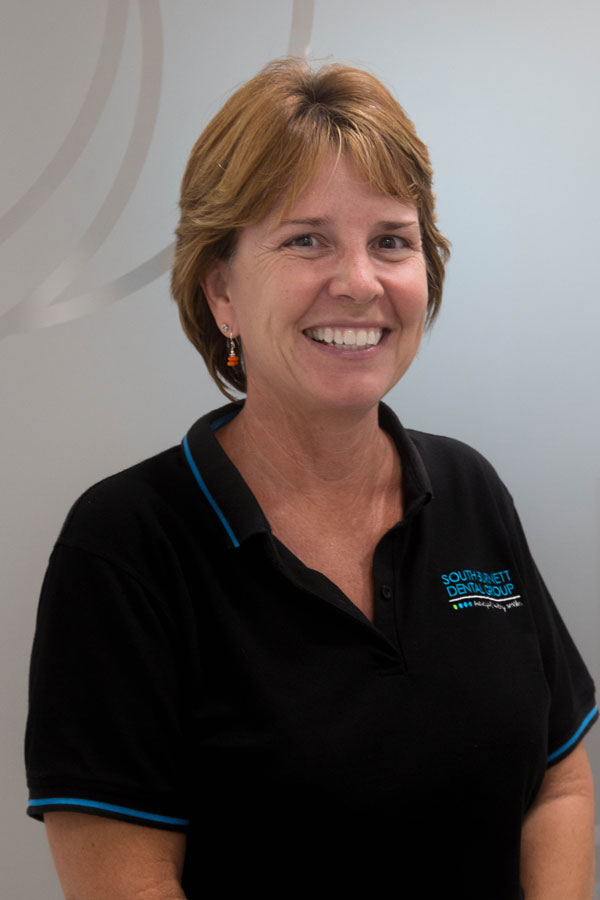 Colette Berlin
Oral Health Therapist
(Hygienist and Children's Therapist)
Colette originally trained as a dental therapist in 1985. She completed further study in 2002/2003 in hygiene and health promotion to become an Oral Health Therapist. Colette performs operative dentistry on children between the ages of four and 17. She loves treating children in a happy and fun way to reduce dental anxiety and build confidence in the dental environment.
Colette has worked in both private and public health practice in various locations including, Toowoomba, Brisbane Southern Suburbs, Ipswich, Sunshine Coast and Gympie. Colette genuinely enjoys meeting children of all ages and getting to know them and helping them feel at ease when visiting 'the dentist'.
On a personal note Colette is from a large family and has 5 brothers and 3 sisters! She has 4 wonderful children and 2 grandchildren. In spare time, Colette loves road trips, camping, walking, kayaking, reading and is trying the master the art of crochet!